Riyadh Khalaf, YouTube star and presenter of the BBC series 'Queer Britain', is currently receiving treatment for his hair loss at HRBR, Hair Restoration Blackrock. Riyadh noticed his hair loss in his early twenties, particularly around his temples. As he says himself – he was very concerned by the discovery because his hair means the world to him. Riyadh took a proactive approach and arranged a consultation with the doctors at HRBR to discuss what we could do to treat his hair loss.
Our hair restoration doctors decided that the most suitable treatment plan for Riyadh's hair loss was medication. He started his treatment, two FDA approved medications including Minoxidil in the form of Regaine foam. The video below shows Riyadh returning to HRBR 12 months after starting his treatment for male pattern hair loss.
Riyadh – Hair Loss Treatment Results
Riyadh returned to HRBR for an appointment to assess the results of his hair loss treatment. He brought his dad, Sam, with him. Sam also suffers from male pattern hair loss. The doctor first assessed Riyadh's progress on the medical treatment for hair loss and after comparing before and after photos concluded that the treatment was working well and that there had been an improvement in the hairline with no further noticeable hair loss.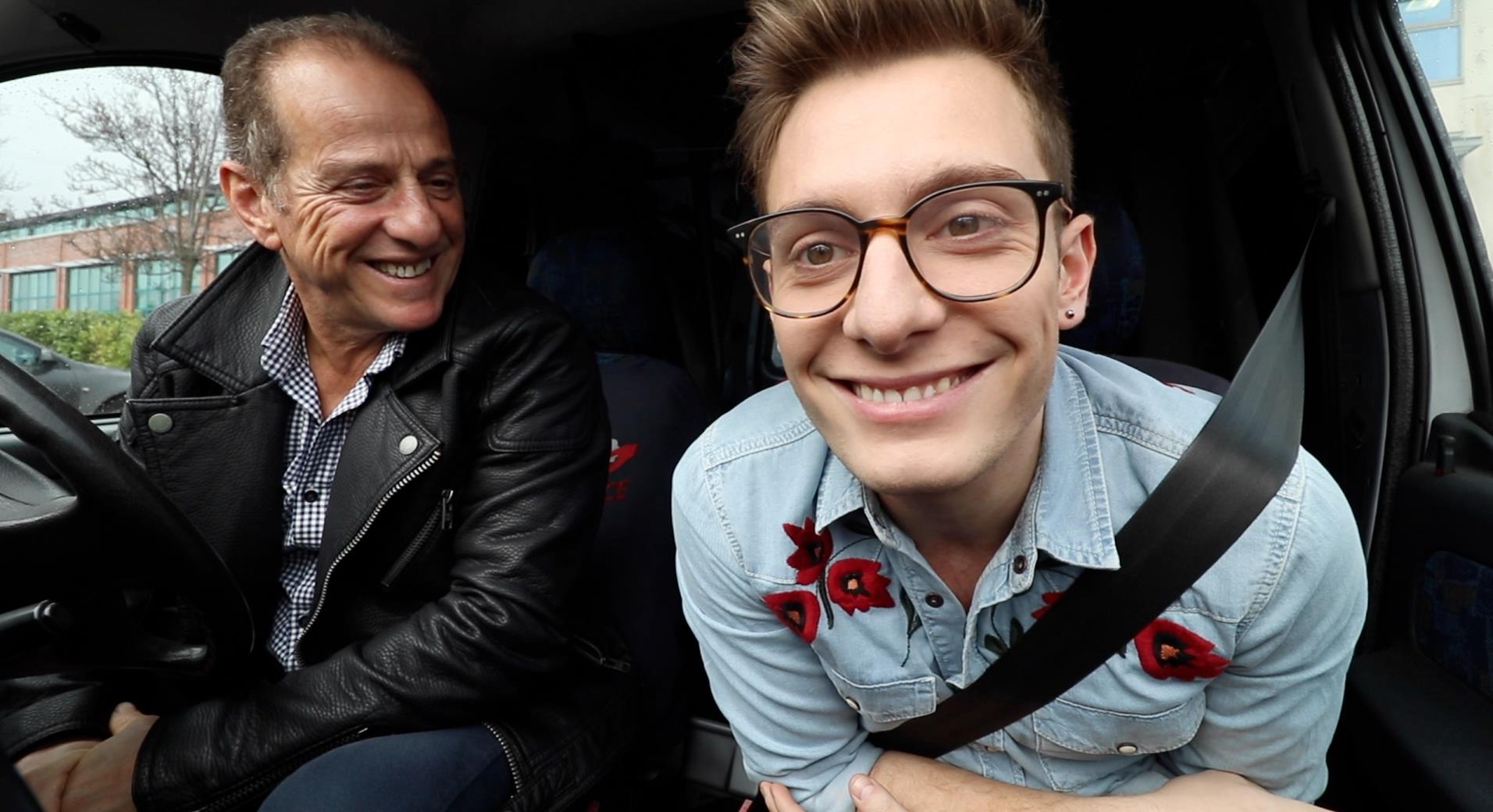 Sam, Riyadh's dad, had some photos taken to document his hair loss. He was quite emotional at seeing them, which is not unusual. Hair loss can have quite a big psychological impact on our patients. Sam also shared that he is sometimes teased by his colleagues about his hair loss, something else that is not unusual in patients experiencing hair loss. He was more positive at the end of the consultation when he learned that there was a permanent treatment for his hair loss – a hair transplant.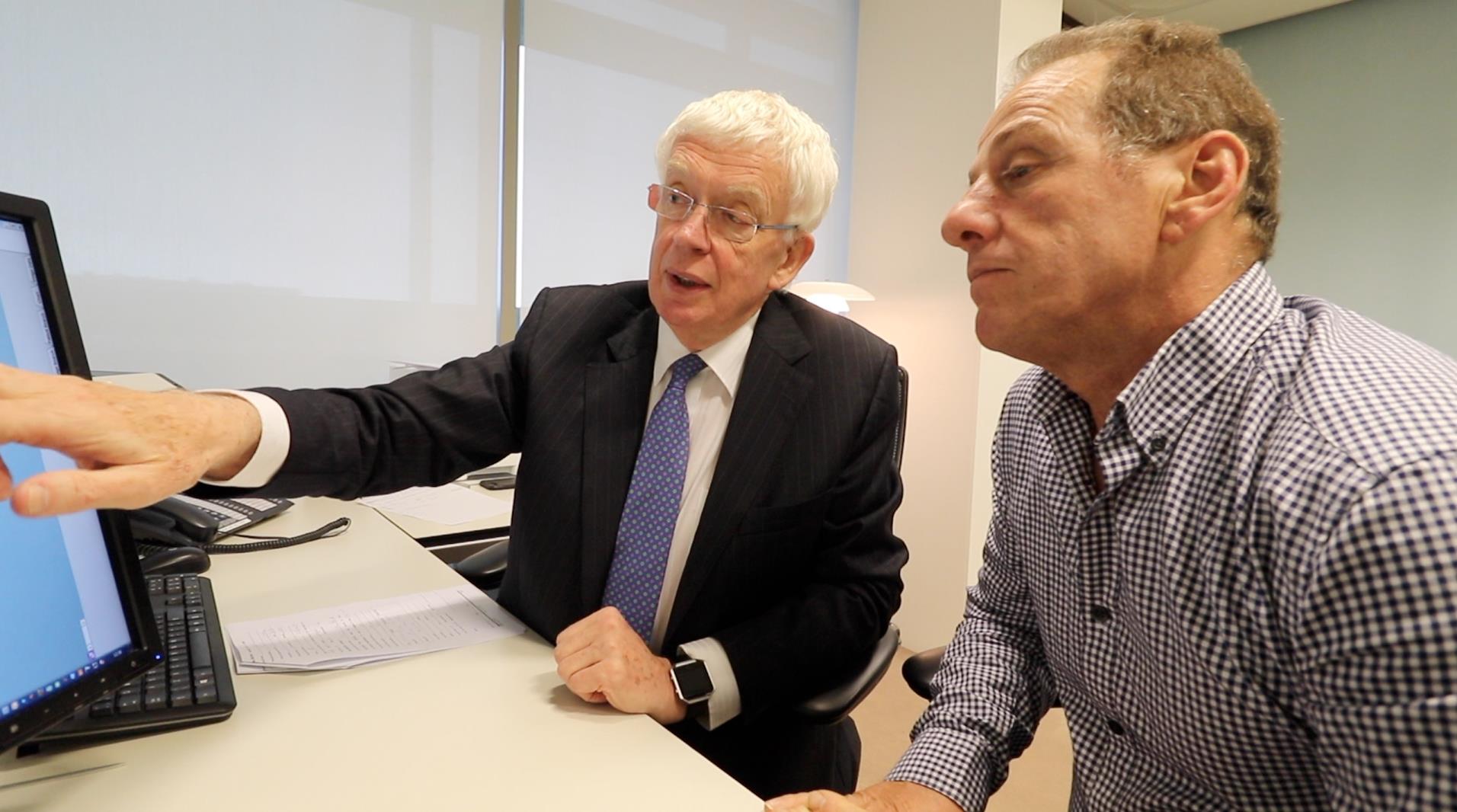 Sam's Hair Transplant
A month later Riyadh returned to Dublin to surprise his dad with the news that he was gifting him a hair transplant – if he wanted one – which he did. What a wonderful gift. The surgeons and transplant team performed Sam's surgery and Riyadh was there for the entire journey, so you can get a great sense of what is involved as well as Sam's experience in Riyadh's video.
Sam will be back in 12 months' time to see the results of his hair transplant. We'll keep you posted on his progress.
What Riyadh had to say about HRBR
Riyadh continues to receive medical treatment for hair loss at HRBR and has said, after seeing his Dad's experience, that if he ever needs a hair transplant then it will be at HRBR.
Riyadh's advice to anyone suffering anxiety about their hair loss
'Don't sit around waiting for some miracle to happen, there is professional help out there, they know exactly what they are talking about, they know the science and they are ready to help you'
If you are worried about your hair loss, why not speak to one of the experts at HRBR. To arrange a consultation, call +353 1 209 1000 or email info@hrbr.co.uk.