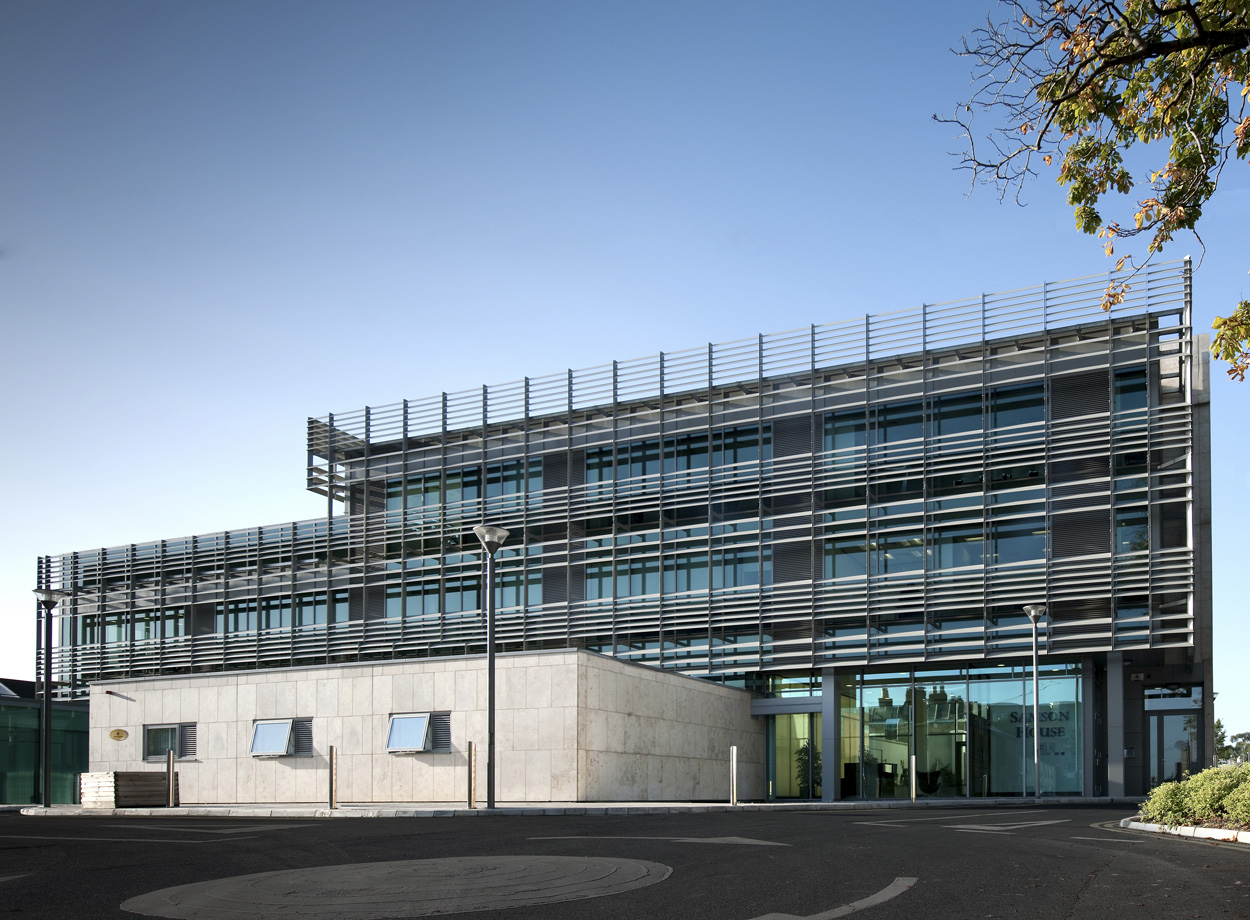 About Samson House
In 2008 HRBR moved from the Blackrock Clinic to its own dedicated and purpose built facility at Samson House. Samson House was specifically designed as a hair transplant clinic and only hair transplant procedures are carried out there.
Samson House offers patients their own private waiting rooms for the duration of their visit. As well as the seven private waiting rooms, the building houses a dedicated operating theatre, two completely private planting rooms, three technician work areas, a treatment room, three consulting rooms, a sterilisation room, conferencing facilities and three patient reception areas.
Hair Restoration Blackrock is proud to provide its patients with the latest technology and the highest possible standards of patient care and comfort. Samson House is a new, ultra-modern clinical facility located in Blackrock, County Dublin, Ireland.
Samson House is conveniently located close to Blackrock village and has free, discreet, underground parking for its patients. Blackrock is well served by DART and Dublin Bus services and is on one of Dublin's main road arteries, the N31. For patients travelling from abroad Samson House is located just a short drive from Dublin Airport.
A photograph of one of our procedure rooms, by photographer Donal Murphy, was awarded the prestigious IPPA Best Architectural Image 2010.
Samson House directions
Traveling from the UK? Click here for travel options & directions
1. Enter Blackrock on the Rock Road from the direction of Dublin city center.
2. At the traffic lights, before Blackrock Shopping Centre, bear left into Blackrock village.
3. Continue through Blackrock village and take the third right turn at Carysfort Avenue (at the white building named Tonic). Continue straight ahead and through the traffic lights.
4. Take the first left turn into Blackrock Business Park. Samson House is building 5. Follow the signs for An Post and, once outside An Post, the car park barriers are straight in front of you.
Press the intercom button and the barrier will be raised for you.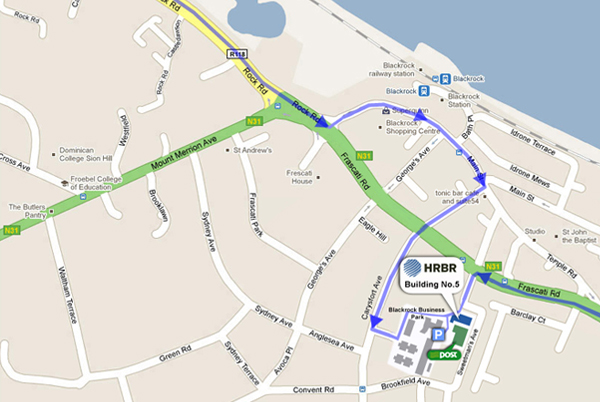 Click here you view the above map and directions in a printable format.