HRBR
Patient: 53 year old male
Attending HRBR since: 2009
Challenges: Hair plugs in frontal area and scarring on back of head
This patient testimonial details the repair work conducted by HRBR following a procedure at another clinic which involved the insertion of hair plugs leaving the patient with some bad scarring at the back of the head and visible plug marks towards the frontal area.
Our experienced and qualified surgical team took the time to assess the situation and developed a plan to remove the hair plugs and repair the hairline in line with the transplant surgery for the patient. The patient had superb quality hair on the top and in the crown. The patient had a lot of donor hair and very limited hair loss which was very favourable to our surgical teams repair plans.
The patient was invited in prior to his initial procedure to remove some of the plugs in order to best prepare his hairline for the transplant and allow the area time to heal in advance of the procedure.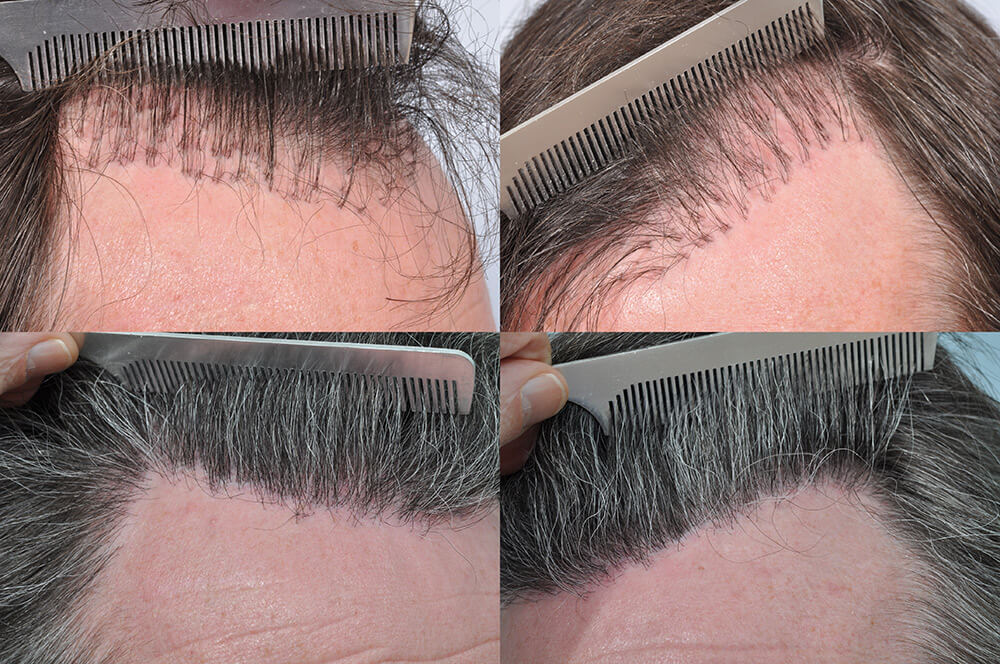 I spoke to a friend recently who informed that he was thinking of buying a sports car from the 1990s now worth about €25000. I said to myself, He must be cracked! Than I reflected on my appointment with HRBR the previous week and what I was planning to spend for my own hair transplant (€10,000). It occurred to me that he may question my sanity if I had been upfront with him.
We are both what you may describe as ordinary Joe soaps with very ordinary bank balances. It was at this point I concluded that we all take joy in life from different things so I decided I would get a loan my my local credit union and applied under Medical expenses. My repayments are approximately 35 euros a week (The same as I pay for my T.V. sports channel package ).
While its only 3 days since my transplant I feel it's money well spend. The whole experience from start to finish was first class with Maurice and Crew delivering a professional and painless procedure. The Transplant day was long but I managed to see some great movies which were available on demand during the procedure. This is my second transplant with HRBR (see Testimonial Dublin June 2011 photos with plugs). I know the results and the feel good factor will be worth every cent I borrowed.
If your into fancy cars go for it! Personally I just love the confidence a full head of hair has given me. Yours sincerely …………………