Paul McGinley is a professional golfer and former Ryder Cup player and captain. Paul recently had hair transplant surgery at HRBR, Hair Restoration Blackrock in Co. Dublin. See the results of Paul's hair transplant in the before and after photos below, learn more about his reasons for having a hair transplant and what brought him to HRBR.
I did a lot of research and the name that kept cropping up was Doctor Collins in the HRBR clinic.
Around the age of 44 Paul started to realize that he was starting to lose his hair. Now 52, Paul is playing fewer professional golfing tournaments and is more involved in leadership speaking, ambassadorial work and TV commentating.
As he was increasingly in the public eye, Paul started to discuss his hair loss with his friends, people in the business and other sportspeople who have had hair transplants. Ultimately, he decided that he had nothing to lose and should at least go and find out more about treatment for hair loss and hair transplants.
How did Paul find the experience of having hair transplant surgery at HRBR?
"When I came in for the day of the procedure, I was quite taken aback by how big a team were involved in the whole process. It's a real team effort, a lot of expertise and incredible professionalism at every level… I can see why HRBR are regarded so highly throughout the world and why people come from all over the world to get the work done here in Dublin."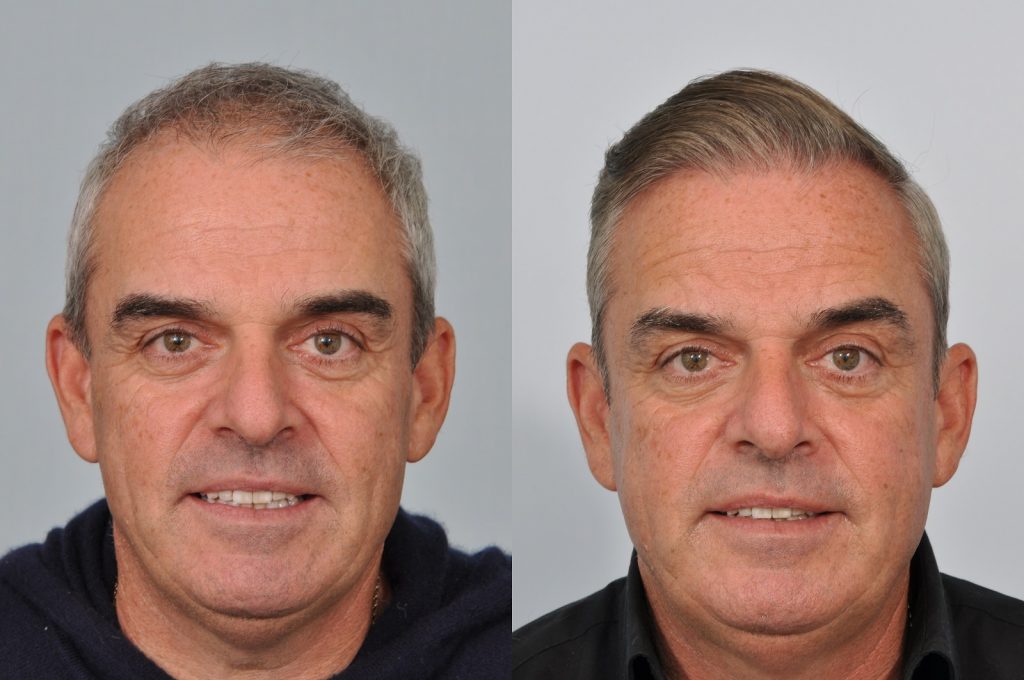 It was explained to me very clearly that it would take six months to a year before I'd start to see some results coming through and that's exactly what happened.
Is there any advice Paul has for people considering a hair transplant?
"If there was one thing I would have done differently, I would have had [the procedure] done at a younger age when I started to lose my hair. I know the importance of how you look, projecting a good image and if you have that opportunity to have a fuller head of hair, why not take it? I'm really thrilled that I've made that decision."
Video Testimonial
Find out more about Paul McGinley's experience of hair transplant surgery at HRBR.

Contact Us
If you are suffering from hair loss and would like to speak to one of the team or to arrange a consultation with one of our doctors, please contact us now, call +353 1 209 1000 or email info@hrbr.co.uk