HRBR was the First Hair Transplant Clinic in the World to Achieve JCI Accreditation.
Updated: 27th September 2021
HRBR have been reaccredited with JCI for another 3 years from September 2021. This award is internationally recognised as the gold standard in health care. HRBR joins some of the premier patient care and health facilities in the world in achieving this status. In 2018 HRBR was the first hair transplant clinic in the world to do so. This further confirms HRBR as the world's leading  hair transplant clinic. Our patients can be assured that when it comes to patient care, safety and quality they are in the hands of world class healthcare professionals.
What is JCI Accreditation?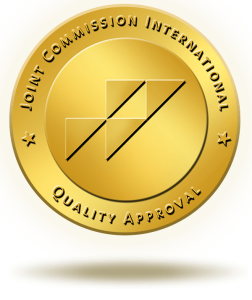 JCI accreditation is considered the gold standard in global health care. JCI is the world's leader in health care accreditation and works rigorously to improve patient safety and the quality of health care in the international community. It does this through the development and evaluation of the most rigorous international patient care standards. Accredited organisations are constantly re-evaluated to ensure they maintain the highest level of patient care.
JCI operates in more than 100 countries and HRBR, in achieving this accreditation, has joined the ranks of the most respected patient care clinics and hospitals anywhere in the world such as the Blackrock Clinic (Ireland), The Mater Private (Ireland), the Mayo Clinic (USA), The Cleveland Clinic (USA) and the King Faisal Hospital (Saudi Arabia).
Find a complete list of JCI accredited organisations here
What did JCI say about our Achievement?
The citizens of Ireland should be proud that your organization is focusing on this most challenging goal – to continuously raise quality and patient safety to higher levels.
What is JCI Accreditation – Explainer Video
Why did HRBR want to be Accredited with JCI?
At HRBR, patient care is at the centre of everything we do. Did you know that there is no regulation of the hair transplant or hair restoration industry in Ireland or the UK? Anyone can set up a hair transplant clinic and start carrying out procedures regardless of their qualifications or experience. There are no regulations with regards to basic standards of hygiene, safety, quality or equipment.
HRBR has been vocal in their concerns with this lack of regulation for many years.
What is the fallout from the lack of regulation in the hair transplant industry?
Unfortunately, this lack of regulation invariably impacts patients. We have treated many patients who seek repair work as a result of bad hair transplants being carried out in Ireland, the UK, Turkey and beyond, by staff with little or no training or experience.
We hope that having achieved JCI accreditation, we continue to raise the standards of the hair transplant industry globally, so that in the future HRBR no longer needs to offer repair services.
Why would you want your Hair Transplant Clinic to be JCI accredited?
As there are no regulations within the hair transplant sector, it is very difficult for patients to assess where to go to receive good quality care from experienced and qualified doctors. We have secured this accreditation to make it simpler for patients to make choices in relation to treating their hair loss.
Achieving JCI accreditation is confirmation that HRBR has taken the extra steps to meet the high level of safety and quality standards set by JCI.
JCI accreditation, along with our qualified and experienced surgeons, our world class facility and our global reputation sets HRBR apart from any other hair transplant clinic anywhere in the world and our results simply speak for themselves.
If you have any concerns about your hair loss and would like to speak to one of our qualified doctors, contact us now.
Call us on +353 1 209 1000
Email us info@hrbr.co.uk
About the Authour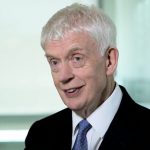 DR Maurice Collins
Consultant Surgeon
MB, B.Ch, BAO, DLO, FRCSI, FRCS, FRCSEd.
Registered with the Medical Council of Ireland
Dr Collins is Medical Director and Team Principal of Hair Restoration Blackrock. He was educated at Belvedere College Dublin and did his undergraduate medical studies at University College Dublin. After graduating as a doctor he trained in General Surgery and received his Fellowship (FRCSI) in this specialty from the Royal College of Surgeons in Ireland.
Find out more about DR Maurice Collins and our team of doctors and surgeons.