The cost of a hair transplant varies all over the world. Many looking for a bargain are drawn to the rock bottom prices offered in Turkey. However a high quality transplant delivered by qualified consultants and their team is difficult to offer at these very cheap prices.
Each year over 20% of HRBR's surgical patients travel to Dublin from all over the UK for their hair transplant procedures.
For those travelling to HRBR for their hair transplant procedure a discreet and private chauffeur service is provided as part of the fee to bring you from Dublin airport to your accommodation and to and from the clinic during your stay.
How much is a hair transplant in Ireland? – Post Operative Fees
A hair transplant does not require any special shampoos or tablets to be maintained so there are no extras following your procedure with us.
HRBR prides itself on its post-operative care which is second to none. This care for the initial 18 months following your procedure is included in the surgery fee and is therefore free of charge. Patients can return as much as they wish to see our specialists during this time.
Many of our patients who received quotes from other UK based clinics report that the initial fees quoted appeared to increase as the date of surgery neared. At HRBR following a consultation with our consultant and nursing staff a quote will be given for the procedure discussed and this is what is charged.
HRBR quotes in Euros and therefore the strong Sterling exchange rate makes a hair transplant in Ireland with HRBR better value for money for our UK patients. We also have a Sterling bank account to allow you pay for your surgery in Sterling
How much is a hair transplant at HRBR?
HRBR's new patient consultations cost €350 and our hair transplants start from €8,000. To arrange a consultation, for more information or to speak to the team about your transplant at HRBR contact us on +44 203 551 2583
About the Authour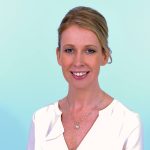 Nicola Murray
Financial Director
BComm, MAcc, ACA, AITI
Nicola Murray is Financial Director at HRBR. She has worked with the company since 2010. She holds a first class honours degree in Commerce from UCD as well as a master's degree in Accountancy from the Michael Smurfit School of Business. She qualified as a chartered accountant with Chartered Accountants Ireland in 2008. The following year she qualified as a chartered tax advisor with the Irish Tax Institute. Prior to joining HRBR, she has worked with some of the world's leading firms including KPMG and Google.