This is a question that we are asked regularly. With travel restrictions as a result of the Covid-19 pandemic many patients who have not been able to travel to HRBR for their procedure have instead opted to attend clinics local to them for treatment. Unfortunately some of these patients are now unsatisfied with the results of their transplant and are seeking advice from HRBR on next steps. The good news is that travel is opening up and attending an appointment at HRBR is now possible for those living outside of Ireland. However the below should be considered before scheduling an appointment for a hair transplant repair at HRBR
Hair Transplant Repair Timeline – Immediately Following Your Hair Transplant
Immediately following your hair transplant we recommend patients seek advice from the doctor who carried out their procedure should they have any concerns. The doctors at HRBR are not available to provide post-operative care to patients who have had surgery at other clinics. If it is not possible to travel to the doctor who carried out your procedure or if the doctor is no longer contactable we would recommend speaking with your family doctor for advice.
At HRBR 18 months of unlimited post-operative care is included in the hair transplant fee. Our post-operative care is of the highest standard to ensure our patients get the very best results.
Hair Transplant Repair Timeline – One Year On
Following a hair transplant the hair should begin to grow at around 6 months and the full results are seen between 12-18 months following surgery. Given this the team at HRBR recommend waiting at least 12 months before attending a consultation at HRBR to discuss the repair of your transplant. At this stage the doctors will be able to fully assess the result of your transplant.
It is important to note that treatment options may become more limited for patients once they have had a poorly executed transplant. The donor hair may be depleted, there may be scarring in both the donor and recipient areas and often poorly placed grafts may need to be removed completely. At HRBR the team specialise in laser hair removal for this reason and this can be an excellent way to repair hairlines where hair has been placed in unnatural patterns.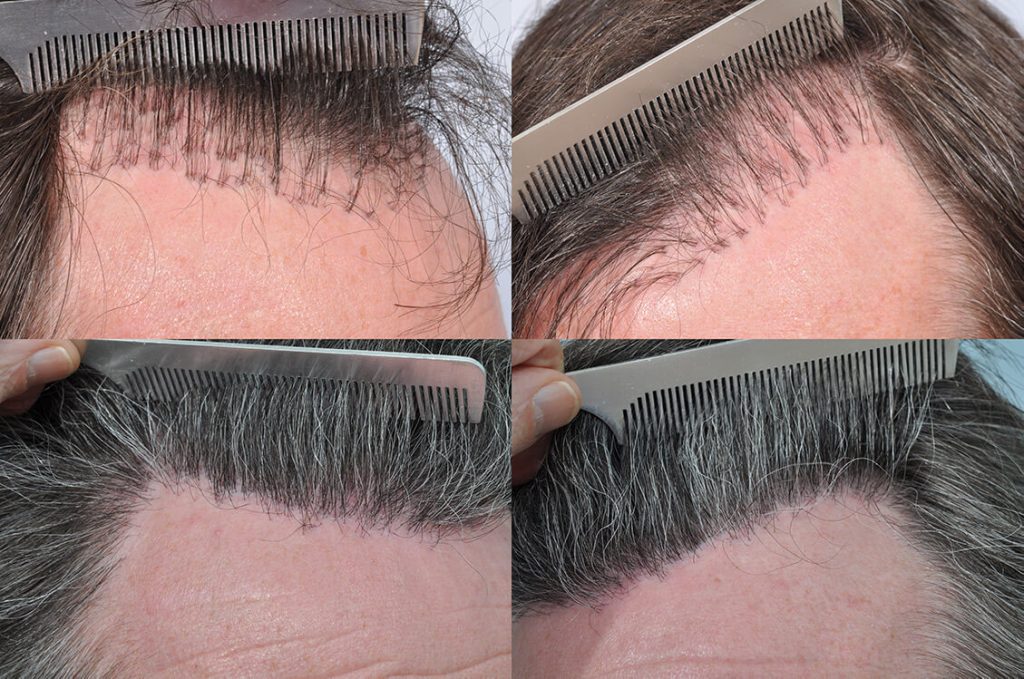 Visit our hair transplant repair page for more information.
For more advice or to arrange a consultation contact the team on +44 203 551 2583 or via email at info@hrbr.co.uk
About the Authour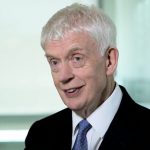 DR Maurice Collins
Consultant Surgeon
MB, B.Ch, BAO, DLO, FRCSI, FRCS, FRCSEd.
Registered with the Medical Council of Ireland
Dr Collins is Medical Director and Team Principal of Hair Restoration Blackrock. He was educated at Belvedere College Dublin and did his undergraduate medical studies at University College Dublin. After graduating as a doctor he trained in General Surgery and received his Fellowship (FRCSI) in this specialty from the Royal College of Surgeons in Ireland.
Find out more about DR Maurice Collins and our team of doctors and surgeons.