Hair Restoration Blackrock (HRBR) is celebrating 20 years of hair transplant surgery and hair loss treatments at its clinic in south Co. Dublin.
In September 2003, we at HRBR completed our first hair transplant procedure. It was undertaken after years of meticulous research and training by our Medical Director, Dr Maurice Collins.
Dr Collins had been a Consultant Head and Neck surgeon in Dublin's prestigious Blackrock Clinic for over 20 years before discovering a passion for the treatment of hair loss during the 1990s. He proceeded to study and train with some of the world's best hair restoration surgeons at the time and then took the decision to move completely into the relatively new speciality of hair restoration.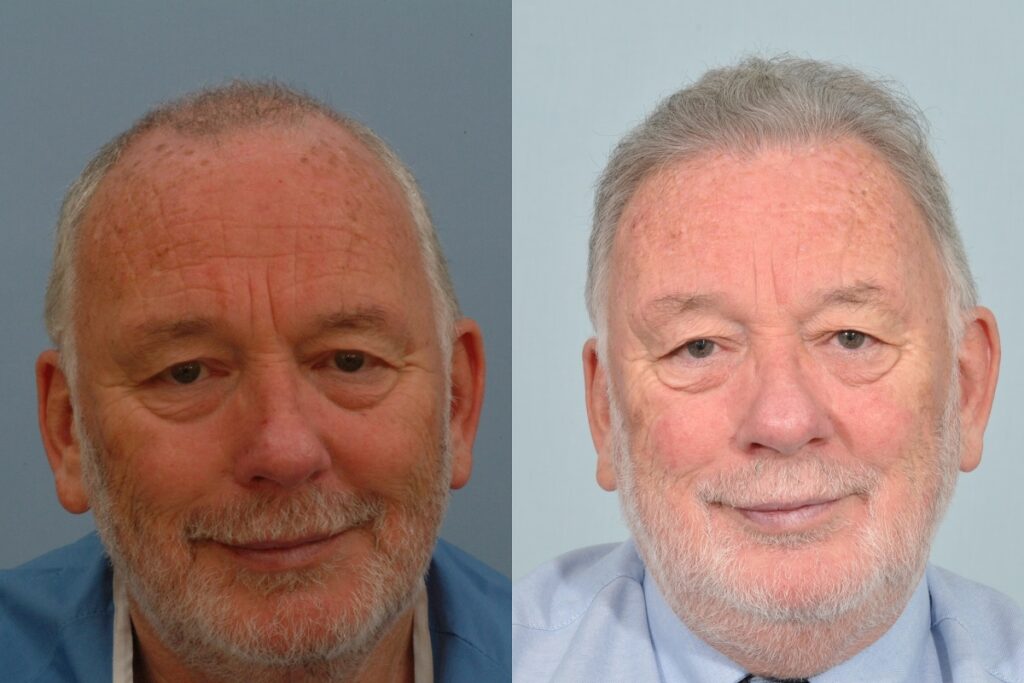 In September 2003, Dr Collins and the team at HRBR completed their first hair transplant procedure. Ken, who was that first patient, still attends HRBR.
Ken says of his transplant: "This was the best decision I ever made. I have been a patient of HRBR for 20 years now, and the hair that was transplanted 20 years ago is still growing. The results have been outstanding, and the care that I have received from the team at HRBR over the past 20 years has been second to none."
Dr Collins remains Medical Director of HRBR and says "The treatment of hair loss has given me more professional satisfaction than any other branch of surgery I have worked in over my career. While I no longer save lives, I am part of a team at HRBR that genuinely changes them."
HRBR's Deputy Medical Director is Consultant Dermatologist Dr Dmitri Wall. He specialises in the treatment of complex hair loss conditions such as alopecia areata and frontal fibrosing alopecia as well as hair transplant surgery.
Doctors Collins and Wall, along with a large HRBR team of consultants, doctors, nurses, technicians and support staff care for over 3,000 patients annually from all over the world. Patients from more than 50 countries have travelled to Dublin for hair restoration treatment with HRBR.
During its 20 years, HRBR has treated over 15,000 patients, including several high-profile people who have been happy to go public with testimonials about their hair transplants: actor James Nesbitt; golfer Paul McGinley; social media star and television presenter James Kavanagh; Strictly Come Dancing's Anton du Beke; music manager and TV personality Louis Walsh; and LyricFM presenter Marty Whelan.
Many of the HRBR team from those initial years are still part of the HRBR team today. It shows, says Dr Collins, that HRBR has a wealth of experience that is difficult to match anywhere in the world: "We have completed nearly 5,000 hair transplant procedures in our 20 years."
HRBR is one of the few clinics globally that specialise in both the FUT (Follicular Unit Transplantation) and FUE (Follicular Unit Extraction) techniques of hair transplantation. The FUT technique involves the removal of a strip of hair-bearing skin from the donor area around the back and sides of the head. This skin is then dissected in order to isolate the individual follicular units, which are then replanted into the bald or thinning area. FUE is an alternative method of obtaining donor hair for transplantation that involves removing individual follicular units using a special punch tool one by one.
Globally, the demand for hair transplantation has increased greatly with many men and women speaking openly about their hair loss and the effects it has on them. However, with increased interest has come many more clinics with often poor records in results and patient safety. HRBR believes there is a great need for regulation in the area of hair restoration both in Ireland and internationally.
We expanded into laser hair removal over recent years. This was introduced to enable us help patients who had received abnormal hair grafts during hair transplant surgery elsewhere.
Dr Collins says: "Until a cure for hair loss is found, patients should utilise their limited donor hair wisely when treating their hair loss and ensure they get proper medical advice before starting a treatment plan or undergoing surgery."
In 2018, HRBR became the first and remains the only JCI – accredited standalone hair transplant clinic anywhere in the world. JCI is a US-based non-profit organisation that promotes quality improvement and patient safety in healthcare. This award is internationally recognised as the gold standard in healthcare. In achieving this status, HRBR stands among the premier patient healthcare facilities in the world.
The benefits of hair transplantation in the treatment of scars is being recognised in the medical community and we now work closely with Children's Health Ireland (CHI) at Crumlin in treating young patients who have scars. This often avoids the patient needing to undergo more complex procedures that could involve tissue expanders and general anaesthetic.
We also work closely with The Charles Institute of Dermatology in University College Dublin with its research into hair and hair loss conditions. To speak to the team at HRBR about your options call +35312091000 or email info@hrbr.ie .
About the Authour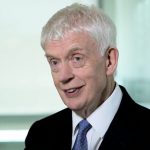 DR Maurice Collins
Consultant Surgeon
MB, B.Ch, BAO, DLO, FRCSI, FRCS, FRCSEd.
Registered with the Medical Council of Ireland
Dr Collins is Medical Director and Team Principal of Hair Restoration Blackrock. He was educated at Belvedere College Dublin and did his undergraduate medical studies at University College Dublin. After graduating as a doctor he trained in General Surgery and received his Fellowship (FRCSI) in this specialty from the Royal College of Surgeons in Ireland.
Find out more about DR Maurice Collins and our team of doctors and surgeons.