Updated 12/01/2021
HRBR will close temporarily from Thursday the 14th of January 2021 as a result of the ongoing Covid-19 pandemic.
All clinic and surgical appointments from this date are postponed with the exception of some virtual appointments which should proceed as planned.
Our team will contact you to reschedule your consultation or procedure as soon as our reopening date is confirmed.
Please contact the clinic on 00353 1 209 1000 or info@hrbr.ie if you have any concerns.
We look forward to welcoming all of our patients back to HRBR in the near future and wish you all good health in the meantime.
Maurice, Nikki and all the team at HRBR.
About the Authour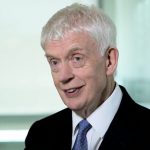 DR Maurice Collins
Consultant Surgeon
MB, B.Ch, BAO, DLO, FRCSI, FRCS, FRCSEd.
Registered with the Medical Council of Ireland
Dr Collins is Medical Director and Team Principal of Hair Restoration Blackrock. He was educated at Belvedere College Dublin and did his undergraduate medical studies at University College Dublin. After graduating as a doctor he trained in General Surgery and received his Fellowship (FRCSI) in this specialty from the Royal College of Surgeons in Ireland.
Find out more about DR Maurice Collins and our team of doctors and surgeons.