Updated 19/07/2021
All hair loss clinics and procedures are operating as normal at HRBR.
Our laser hair removal clinic is also open and operating as normal.
Please contact the clinic on 00353 1 209 1000 or info@hrbr.ie if you have any queries or concerns.
Patients from outside the island of Ireland
On the 19th of July 2021 Ireland adopted the EU digital Covid certificate system and travel into Ireland without quarantine is now possible from the UK, EU, US and the majority of other countries once certain conditions are met. More information on the current travel rules into Ireland can be found on the links below;
https://www.gov.ie/en/publication/77952-government-advice-on-international-travel/
https://www.citizensinformation.ie/en/travel_and_recreation/travel_to_ireland/travel_to_ireland_during_covid.html
https://www.gov.uk/foreign-travel-advice/ireland?utm_medium=email&utm_campaign=govuk-notifications&utm_source=810b6758-2bf7-4a69-bf60-d30ce47fedbc&utm_content=immediately
Alternatively please contact the team for further information on travelling to the clinic on 00353 1 209 1000 or info@hrbr.ie.
When you attend for a consultation
HRBR is the only JCI accredited hair transplant clinic anywhere in the world. This means that HRBR has and will continue to hold the highest standards of hygiene and safety for our patients and our team.
As before, access to our clinic is limited to those with appointments. All patients have a private waiting room when attending HRBR. Hand sanitiser is available throughout the building and cleaning and hygiene procedures are of the highest standard. In addition to our normal measures, you will notice some changes when you attend;
You will be asked to sanitise your hands, wear a facemask and one of our team will take your temperature on arrival at the clinic.
Patients with a temperature of 37.4C or above will be reviewed by our medical team and may be requested to reschedule their appointment.
You will notice that all of our team will also be wearing face masks.
You will be asked to attend alone for your appointment.
We ask that you attend your appointment only at the scheduled time. Access to the clinic will not be possible more than 5 minutes before your scheduled appointment time.
Rapid Antigen Testing is used for all staff on a weekly basis to ensure HRBR remains a safe environment for our patients and staff.
It is important that you do not attend your scheduled appointment if you are suffering from or suspect you are suffering from any symptoms related to Covid-19 or if you have been advised to quarantine.
If you need to reschedule your appointment due to concerns of Covid-19 symptoms, all consultations fees will be rolled forward automatically.
For medical advice on best practices on hand washing see our blog post including how to wash your hands video.
We look forward to welcoming all of our patients back to HRBR in the near future and wish you all good health in the meantime.
Maurice, Nikki and all the team at HRBR.
About the Authour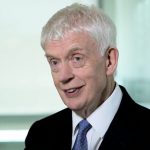 DR Maurice Collins
Consultant Surgeon
MB, B.Ch, BAO, DLO, FRCSI, FRCS, FRCSEd.
Registered with the Medical Council of Ireland
Dr Collins is Medical Director and Team Principal of Hair Restoration Blackrock. He was educated at Belvedere College Dublin and did his undergraduate medical studies at University College Dublin. After graduating as a doctor he trained in General Surgery and received his Fellowship (FRCSI) in this specialty from the Royal College of Surgeons in Ireland.
Find out more about DR Maurice Collins and our team of doctors and surgeons.