Newly transplanted hair grafts are secure in their new location on the scalp between 10 and 14 days following transplantation.
In the initial days following your hair transplant the newly transplanted grafts are vulnerable in their new location and in these early days can actually be knocked out and lost. It is for this reason the team at HRBR give very specific post-operative advice to ensure these grafts are cared for in this initial period.
FAQ Video
As the days pass the grafts becomes more secure. The body produces a substance called Fibrin which secures the grafts in place.
After 14 days the grafts are completely secure in their new location. Patients following the initial two weeks can confidently return to their normal hair care routine, to wearing hats and standing under power showers. At this stage the grafts are secure for the rest of the patient's life and run no risk of being dislodged.
Post Operative Instructions
See our post-operative instruction video here:
For more advice or to arrange a consultation contact the team on +44 203 551 2583 or via email at info@hrbr.co.uk
About the Authour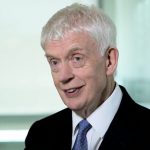 DR Maurice Collins
Consultant Surgeon
MB, B.Ch, BAO, DLO, FRCSI, FRCS, FRCSEd.
Registered with the Medical Council of Ireland
Dr Collins is Medical Director and Team Principal of Hair Restoration Blackrock. He was educated at Belvedere College Dublin and did his undergraduate medical studies at University College Dublin. After graduating as a doctor he trained in General Surgery and received his Fellowship (FRCSI) in this specialty from the Royal College of Surgeons in Ireland.
Find out more about DR Maurice Collins and our team of doctors and surgeons.